Justice and Criminal Law. Justice, judgements, court of criminal appeal, miscarriages of justice.
Welcome to Justice, criminal law, legal definitions and court judgements.

COURT OF APPEAL JUDGEMENTS (UK)

These Court of Appeal judgements are listed for private study purposes only and have not been published for commercial gain, nor for suggesting that they are necessarily examples of 'Miscarriages of Justice'.

Editor: I am no longer able to actively maintain this learning resource due to early retirement, but new cases may be added from time to time. If you require a specific court of Appeal Judgement please send your enquiry by email. Thanks. John Riley
---
R V Omar Benguit - Mr Benguit was unanimously convicted on 31st January 2005 of the murder of Miss Jong Ok-Shin.

Danilo Restivo was found guilty on 30th June 2011 of murdering Heather Barnett. He is now implicated in the murder of Jong Ok-Shin, for which Mr Benguit is serving a sentence of life imprisonment. The Guardian News Story
---
R v Simon John Hall Murder of Joan Albert. Appeal dismissed on 14th Jan 2011 following a referral from the Criminal Cases Review Commission. The appeal illustrates the scientific approach to investigating the composition of fibres which were found in the victim's flat and also allegedly in the appellant's wardrobe at his home.
---
R V Jenkins
Murder of Billy Jo Jenkins BBC Link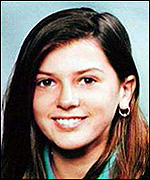 Trial and conviction: 2nd July 1998. | Appeal Dismissed 21st December 1999. | Referral by the CCRC May 2003 Appeal Allowed July 2004. | 1st Retrial ordered for April 2005 - The jury failed to reach a verdict. | 2nd Retrial ordered. - The jury failed to reach a verdict on 9th February 2006.
---
R V Cains Murder of Colin Hickman Appeal Dismissed
---
R V Jones (Jonathan) Murder of Harry and Megan Tooze Appeal Allowed BBC Link

Editor's Note: See the likely connection with the convicted Welsh double-shotgun murderer John Cooper http://www.digitalhen.co.uk/news/uk-wales-13626732
---
R V Fell Murder Appeal Allowed
---
R V Bowler (Sheila) Murder Appeal Allowed - 1st retrial ordered | Defendant acquitted
---
R V Stone (Michael) Murder 1st Appeal Allowed - 1st retrial ordered | Defendant convicted. | 2nd Appeal dismissed. Guardian newspaper article of re-trial
---
R V Taft (John) Murder Leave to Appeal Refused 'Beauty in the Bath' murder
---
R V Gilfoyle (Eddie) Murder of his wife Appeal Dismissed
---
R V Rowe, Raphael and Johnson ('M25 Three') Murder Appeal Allowed

"For the better understanding of those who have listened to this judgement, and of those who may report it hereafter, this is not a finding of innocence, far from it." ..........Lord Justice Mantell.
---
R V Cole (Kevin Samuel) Murder Appeal Dismissed
---
R V Clark (Sally) Murder of her two babies 1st Appeal Dismissed | Facts about 'Cot Death' or Suden Infant Death Syndrome(SIDS): See also this link.

2nd Appeal allowed. 20th January 2004 - Lord Justice Judge, deputy Lord Chief Justice, raised the "abhorrent" prospect that mothers may have been wrongly jailed for killing their babies. The judge, sitting with Mrs Justice Rafferty and Mr Justice Pitchers, said: "Unless we are sure of guilt, the dreadful possibility always remains that a mother, already brutally scarred by the unexplained deaths of her babies, may find herself in prison for life for killing them when she should not be there at all. In our community, and in any civilised community, that is abhorrent."
---
R V Anthony (Donna) Murder of her two babies Appeal Dismissed 29/6/00
---
R V O'Brien (The Cardiff Three) Murder Appeal Allowed 25/1/00 Confession admitting guilt ruled as unreliable.
---
---
R V Jeremy Bamber An investigative reporter Bob Woffenden has written two accounts of this crime - one advocating innocence, the other guilt:
http://www.dailymail.co.uk/news/article-507801/the-lost-clues-clear-bambi-killer-gunning-family.html
I was wrong about Bambi killer, says crime writer.
http://www.dailymail.co.uk/news/article-1387438/I-wrong-Jeremy-Bamber-says-crime-writer.html
---